YTS had it's beginning as a guy doing home computer repairs here and there for friends. Becoming an official business entity 2009, word-of-mouth grew YTS to a steady flow of opportunities to serve our clients with quality network support and security services.
In addition to computer services, YTS is able to provide professional audio services, including system troubleshooting and front-of-house sound engineering.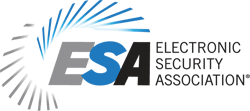 YTS is a member of the Electronic Security Association
YTS is a licensed Ohio Fire Protection orginization for Fire Alarms & Detection Equipment. License #52.13.1037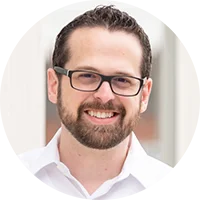 Ryan is a graduate of the University of Cincinnati with a Bachelors in Computer Engineering and a minor in Mathematics (2005). He has worked professionally as an IT administrator, workstation support technician, audio/visual engineer, and telecommunications sales engineer (all at the same time in one very crazy period) over the last 20 years. Along with being an amateur radio operator and computer guru, he took private piano lessons for many years and continues to enjoy performing music, and is even spotted playing the accordion on occasion. Ryan is married to his wonderful wife, Lauren, and has two children.
Ryan's previous job was overseeing the technical ministry at Faith Church in Milford, OH. This included audio, lighting, video, graphics, technical theater, and information systems. Ryan has attended the Synergetic Audio Concepts core and technicians training and holds the following certifications and licenses:
CompTIA A+
CompTIA Network+
Digium Certified Sales Professional (dCSP)
Digium Certified Switchvox Engineer (dCSE)
Digium Switchvox Support Engineer (dSSE)
Alarm.com Certified Technician 2017
State of Ohio Fire Alarm License #54.13.1631
Avaya Certified Specialist in IP Telephony Implementation
Avaya Certified Associate in IP Telephony Design
3Com Network Telephony Specialist (3.1)
FCC Amateur Radio – General Class – KA8QBW
FCC General Mobile Radio (GMRS) – WQHN263